What's happening in the UK audio market?
UPDATED JUNE 2022
Audio has had a form of renaissance over the past few years. Technology advancements have revolutionised new ways of both accessing and creating new content.
This report will shine a light on the UK audio market, focusing on radio, podcasts, streaming services and its financial position, to look at how the market is developing and growing.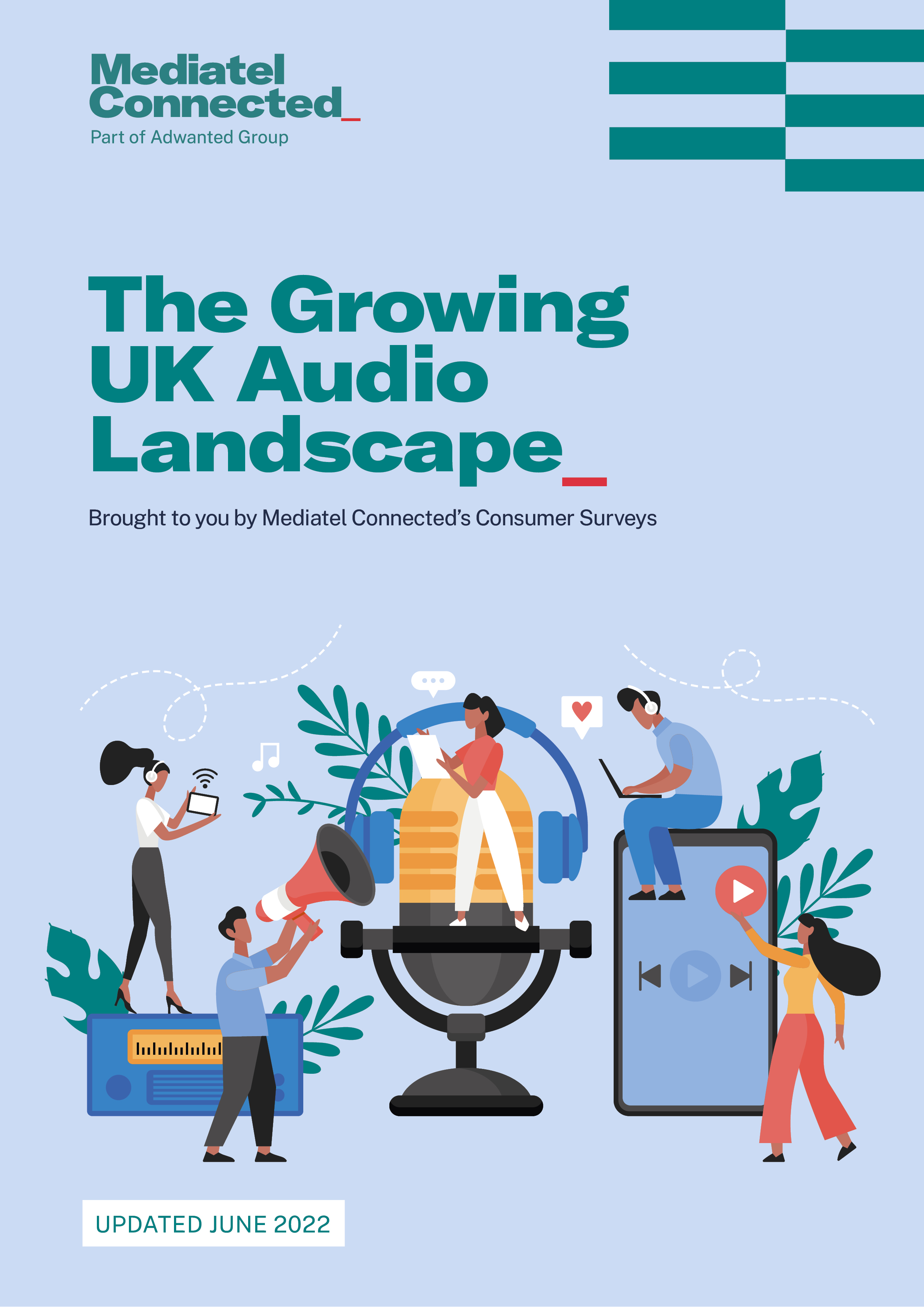 Download your free report
Discover more consumer trends
Brought to you by Mediatel Connected's Consumer Surveys App
The award-winning app with exclusive data provides a visual, comprehensive and unbiased picture of consumer behaviour across rapidly evolving media.
Be first to know the latest insights and significant marketplace trends
Find quick, trustworthy answers to your clients' questions
Have complete confidence with data across trusted industry sources